Brain - Self _ Mind
http://www.livescience.com/strangenews/070807_gm_identity_consciousness.html
Greatest Mysteries: Who Are You?
By Melinda Wenner, Special to LiveScience
posted: 07 August 2007 09:13 am ET
Editor's Note: We asked several scientists from various fields what they thought were the greatest mysteries today, and then we added a few that were on our minds, too. This article is one of 15 in LiveScience's "Greatest Mysteries" series running each weekday.
You might think you know yourself, but you're wrong.
Scientists who study how the brain shapes identity and behavior say that we are actually quite unaware of who we really are. Much of what drives our actions and shapes our personality is unconscious.
The nature of consciousness has long baffled psychologists and cognitive scientists, but recent research is bolstering a consensus, said Ezequiel Morsella, a psychologist at Yale University.
If you think of the brain as a set of different computers, each of which performs different complicated tasks and proceduress, consciousness is like the Wi-Fi network that integrates the computers' activities so that they can work together, Morsella explained.
For example, if you are carrying a hot plate of food to the table, one of your brain's "computers" will tell you to drop the plate because it's burning your skin, whereas another will tell you to hold on so the food doesn't end up on the floor.
The brain requires the "Wi-Fi network" of consciousness so that the different computers can interact, hash things out and determine what you do.
It's "a physical state that integrates systems in the brain that would otherwise not be integrated," Morsella said in a telephone interview. More than meets the mind
So when it comes to our actions, consciousness really just skims the surface. Most of what drives what we do is embedded in neural networks not readily accessible by conscious thought, said Joseph LeDoux, a neuroscientist at New York University.
"The intuitive everyday idea about the sense of self and its control over behavior is as incorrect as the idea that the earth is flat," Morsella agreed. Although we think of ourselves as independent agents, we're not. Everything we do is influenced by unconscious processes and our environment, he added.
For instance, while we can be aware of some of our urges, we are often unaware of the processes that created them. "My eye may have scanned a picture of a hamburger in a magazine, and then a few minutes later, I have this urge," Morsella said. "We're unaware of the evolutionary sources of a lot of behavior."
Other times, we're not even aware of the urges. Research has shown, for instance, that compared to what would be expected by chance alone, more men named "Ken" move to live in Kentucky and more "Florences" move to live in Florida; more men named "Dennis" become dentists and more "Lauras" become lawyers.
According to John Bargh, a psychologist at Yale University, these surprising findings are most likely the result of our evolutionary-driven attraction to things similar to us—an urge stemming from the idea that we should mate with people who resemble us because they are more likely to share our genes and help to propel them into the next generation.
Most people, of course, are unaware of ever having such urges. "It is clearly an unconscious influence, as no one would claim name-letter overlap as a reason for making these important life choices," Bargh wrote of the findings.
Understanding ourselves
Given the limited role that conscious thought plays in shaping behavior and personality, and the complexity of all the other systems that influence us, it's not easy to understand how we become the people we become.
Most brain research today focuses on how individual systems work, but perhaps science needs to approach the brain in a different way—by designing experiments to tease out the activity of multiple systems at once, said LeDoux.
"We need to understand how information processed by many systems, both conscious and unconscious, simultaneously determines how we think, act and feel, and more generally, how we are who we are," he told LiveScience.
http://www.livescience.com/health/top10_mysteriesofthemind-1.html
Top 10 Mysteries of the Mind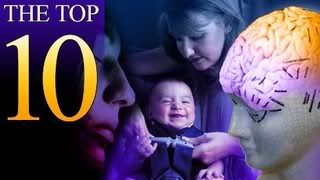 Much of what we don't understand about being human is simply in our heads. The brain is a befuddling organ, as are the very questions of life and death, consciousness, sleep, and much more. Here's a heads-up on what's known and what's not understood about your noggin. -Jeanna Bryner
Credit: stock.xchng
If you were to ask 10 people what dreams are made of, you'd probably get 10 different answers. That's because scientists are still unraveling this mystery. One possibility: Dreaming exercises brain by stimulating the trafficking of synapses between brain cells. Another theory is that people dream about tasks and emotions that they didn't take care of during the day, and that the process can help solidify thoughts and memories. In general, scientists agree that dreaming happens during your deepest sleep, called Rapid Eye Movement (REM).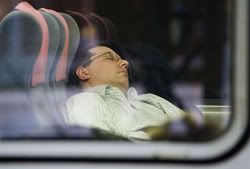 Sleep Cycles
Fruit flies do it. Tigers do it. And humans can't seem to get enough of it. No, not that. We're talking about shut-eye, so crucial we spend more than a quarter of our lives at it. Yet the underlying reasons for sleep remain as puzzling as a rambling dream. One thing scientists do know: Sleep is crucial for survival in mammals. Extended sleeplessness can lead to mood swings, hallucination, and in extreme cases, death. There are two states of sleep - non-rapid eye movement (NREM), during which the brain exhibits low metabolic activity, and rapid eye movement (REM), during which the brain is very active. Some scientists think NREM sleep gives your body a break, and in turn conserves energy, similar to hibernation. REM sleep could help to organize memories. However, this idea isn't proven, and dreams during REM sleep don't always correlate with memories.
Phantom Feelings
It's estimated that about 80 percent of amputees experience sensations, including warmth, itching, pressure and pain, coming from the missing limb. People who experience this phenomenon, known as "phantom limb," feel sensations as if the missing limb were part of their bodies. One explanation says that the nerves area where the limb severed create new connections to the spinal cord and continue to send signals to the brain as if the missing limb was still there. Another possibility is that the brain is "hard-wired" to operate as if the body were fully intact - meaning the brain holds a blueprint of the body with all parts attached.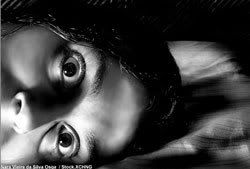 Mission Control
Residing in the hypothalamus of the brain, the suprachiasmatic nucleus, or biological clock, programs the body to follow a 24-hour rhythm. The most evident effect of circadian rhythm is the sleep-wake cycle, but the biological clock also impacts digestion, body temperature, blood pressure, and hormone production. Researchers have found that light intensity can adjust the clock forward or backward by regulating the hormone melatonin. The latest debate is whether or not melatonin supplements could help prevent jet lag - the drowsy, achy feeling you get when "jetting" across time zones.
Labels: Brain-self-mind